News Flash
New Wallpaper


See the page: Wallpapers

Please see the 3 nominees for the DABIDA Award 2010 !!!!!
Fairy Fantasy Dollmaking Sold out!!!
My popular sculpting book Fairy Fantasy Dollmaking is sold out...
My newest book
Fairy Fantasy Busts, Figures and Dolls
will be published hopefully in 2011......................
Workshop JUNE and JULY - One doll or Two busts.

Because of the overwhelming interest for the bust workshop, I have decided
to give my students from the June and July Doll workshops the opportunity
to make 2 busts in stead of one doll.

DEVIANT-ART DAILY DEVIANT
My Bust One Morning is choosen as Daily Deviant on DevaintART
Workshop Doll-Bust!!!!
New....5 day holiday workshop Doll-Bust, from July 26 until July 30, 2010.
Lessons from 09.00 until 14.00 hours. Every afternoon FREE....to spend your time in beautiful Netherlands... Every day included a wonderful lunch....
DABIDA DAY 2010 - Guest of Honor Virginie Ropars!

I am proud to announce Virginie Ropars as the DABIDA Guest of Honor during the 4th DABIDA day on April 11, 2010. Virginie is a wonderful artist with amazing work!
Holiday Workshop 2009
From June 4 until 22, I organised my first Holiday Workshop in The Netherlands. The result was fantastic, we had a wonderful time and it was
thrilling to see the dolls!!!
New DABIDA member
June 2009 DABIDA has welcomed a new Artist Member
Charles Stephan.
Many Congratulations!!
New Materials

Last months I have added some dollmaking products, to be able to offer a complete set for dollmaking. Here is some brief information. On my page Dollmaking Materials you will find more information.
Helmar Crystal Kote Matt
styrofam bolls 3 and 4 cm
spatula, needle file and several brushes
3M sanding sponges

New DABIDA Artist Member
April 2009 DABIDA has welcomed a new Artist Member
Kamilla Meesters,
Many congratulations!!!!!
DABIDA Award 2009....
During the 3rd DABIDA day on April 5, 2009 is choosen for the
DABIDA Annual Doll Award 2009:
1st place Mariska Mielen
2nd place Charles Stephan
3rd place Véronique Jacquelin

Many congratulations to these wonderful doll artists!!!
DABIDA day 2009 CD
During the DABIDA day on April 5, 2009 many beatiful and high quality pictures will be taken of the dolls and figures of the DABIDA members. After the DABIDA day a CD will be made of these pictures. You can order this CD through this link:
Eyelashes
My students asked me to add eyelashes to the dollmaking materials,
so I did. From now on you can order fine eyelashes, 18 cm for approximately 8 dolls, in the size 4 mm (length of the lashes) in blond, brown and black. Please see the page dollmaterials for more information.
Special Offer March 2009
All acrylic and glass oval doll eyes, special offer:
Glass eyes from 6,50 now 5,95!
Acrylic eyes from 4,50 now 3,95!
See the page Dollaterials.
Mailing List - News Letter
Through this link
you will go to the page for the Mailing List, where you can subscribe and unsubscribe. I will send every now and then my News Letter
to your E-mail address, with all sorts of information that might be of interest for you as doll lover and/or doll maker.
6 mm eyes
I will start selling 6 mm eyes from the end of March, in acrylic and glass oval.
The glass oval eyes are now 6,50 only per pair of eyes!

- New Wallpaper to download
I made a beautiful new Wallpaper for you to download.
- More beautiful acrylic eyes for sale!!

I have beautiful and very realistic acrylic eyes for sale, in the size 6, 8 and 10 mm, in 10 radiant and natural colours, for only 4,50 euro per pair.
Top quality! You can bake these eyes with your polymer clay, up to 130 degrees celcius.
- Brian en Wendy Froud as special guests with their own work, at the DABIDA day april 5, 2009!
A source of inspiration for fantasy artists no doubt is the work of Brian Froud.
Brian and his wife Wendy will be the special guests on this DABIDA Day.
Brian Froud is a worldwide famous illustrator of fairy tale- and fantasy figures. He worked on the 'Faeries' book and on the movies 'The Dark Crystal'
and 'Labyrinth' by Jim Henson and featuring David Bowie.
For these movies Brian designed the dolls, sceneries and props.
This will be THE opportunity to meet Brian Froud in person.
Wendy Froud is a talented doll artist who worked on several animation
movies. She designed Yoda for 'The Empire Strikes Back' and is the
illustrator of fantasy books. From origin Wendy is American but she lives together with Brian in Dartmoor, U.K in a landscape that makes it easy
to believe in faeries and goblins..
More information on the website www.dabida.eu
- New DABIDA members:
Kathleen Engelen and Lydia Dekker are both accepted as new DABIDA members.
Both are also a member of my Fairy Fantasy Forum.
Kathleen and Lydia, I like to congratulate you both with this Membership.
Kathleen en Lydia will both be present during the 3rd DABIDA day, where you can view there wonderful work. During this day they will be officially welcomed by the DABIDA members.

- Frouds present at the DABIDA day 2009......

Wonderful news, Brian and Wendy Froud will be present at our 3rd DABIDA day on April 5, 2009 to show their work. Of course we are all very excited!
More information on our DABIDA website is expected soon:
www.dabida.eu
-DABIDA day 2009 and DABIDA Award 2009............


The 3rd DABIDA day will be held on April 5, 2009. This year we have some exciting extra's such as Brian and Wendy Froud (please read above) and the DABIDA Award, the prestigious award for international doll art. The award is a Jury-Award. All the entries will be judged by the DABIDA members. The 10 nbest entries will be shown on the DABIDA website www.dabida.eu. The 3 best entries will be shown during the 3rd DABIDA day on April 5, 2009 in Essen. The winner of the DABIDA Award 2009 will be choosen on that day

- Masterclasses sculpting
I will organise next year may Masterclasses sculpting on 4 Mondays and 4 Fridays. During these Masterclasses students will sculpt heads, hands and feet.


- Spain 2008


The doll sculpting holidays are finished, and I really enjoyed them very much! Beautiful dolls are made and it is a bliss to see so many happy faces! For the time being I will not organize these holidays in Spain again, it is very time consuming and a lot of time and organisation to get all the materials in time in place! In stead of this I will organise something special in our own green Netherlands...!! Please read here:


- Dutch Dollmaking Holiday Workshop

- 2009


I will organize a wonderful and interesting 9 days workshop
Please see this page for lots of information.


Dutch Dollmaking Holidays 2008

- New....glass eyes, viscose and tibetan lamb


Because of many requests,
I also sell now beautiful handmade glass eyes in the size
8 and 10 mm, in 6 beautiful natural colors,

tibetan lamb in 28 fine shades
and viscose in wonderful colours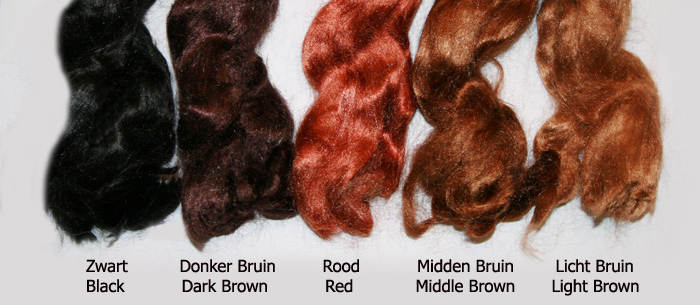 Please see the page Doll Materials for more information!
Best Froudian 3D Artist 2006